JSCB "Kapitalbank" offers to use the services of ATMs.
To date, the Bank has installed and operates 983 ATMs for servicing cards in Uzbekistan. We continue to increase the network of payment terminals and ATMs, add a variety of services to create favorable conditions for remote service of citizens and guests of the Republic.
ATM-a software and hardware complex designed for automated issuance and reception of cash with or without the use of payment cards, as well as other operations, including payment for goods and services, preparation of documents confirming the relevant operations.

In our ATMs You can:
---
Visa, Mastercard, Uzcard, UnionPay, МИР bank cards
view your balance
get a statement of operations
to change the PIN-code
other card transactions
Dislocation of ATMs >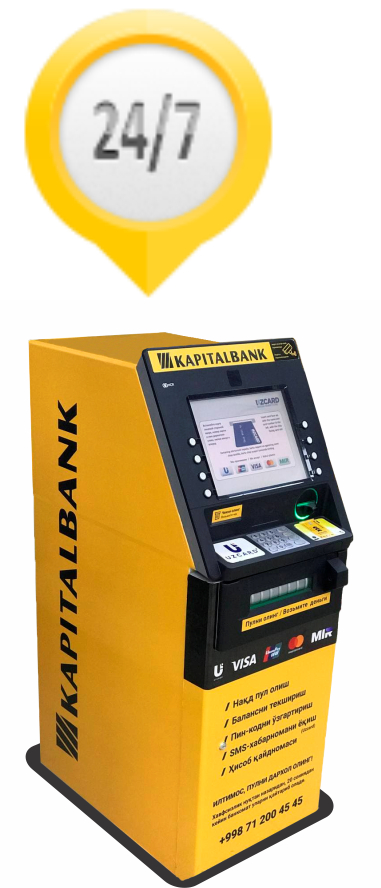 call-center
+(99871) 233-33-01
/
Source: не указано
/
Views: 2740